🕰️Rhythm:
The Yoga of Time
Are you making super-perfect plans for the day but they end up being unfinished? Come, join this powerful 2-week journey to not just talk about time management, but live it. This is an intense collective online journey to master time joyfully through the power of Conscious Calendar and do more work that brings out your full potential. Most people think time is limited, but actually it is ABUNDANT 🌻. Through small steps along with a community, we will shift from "scarcity" to "abundance" of time ⌛ and experience that joy & discipline are two sides of the same coin 😇.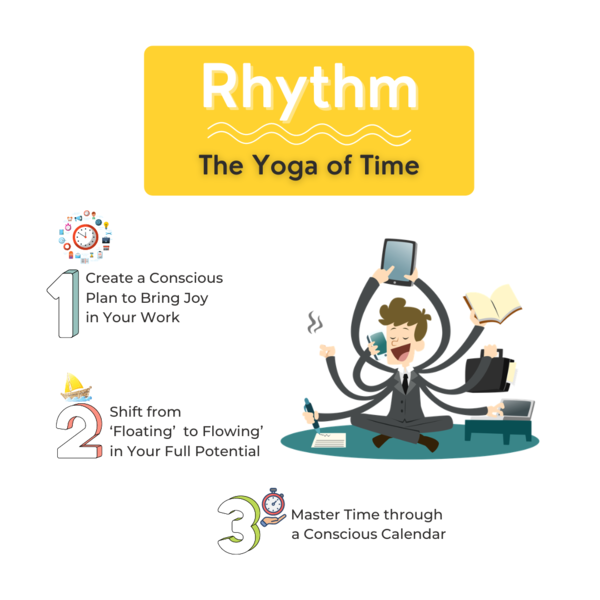 A 2-Week Online Practice Lab to Learn the Art of Making Joyful Calendars to Transform Your Life

Are you struggling with a lack of time? Do you feel that you are overworking? Do you feel that calendars and planning do not work? These are just myths. We just do not know how to concentrate and organise. Come, join us in this powerful 2-week experiential journey to learn how to make joyful conscious calendars to live your full potential

Duration

1 Aug - 12 Aug

Educational Work Sessions


Mon, Wed, Fri 8:15 PM-9:15 PM


Daily Commitment


20 min

Join the Rhythm Lab
Practice Lab for ₹3000
Weeks 1 & 2 Educational Work Sessions with Expert Guidance

Mon, Wed, Fri, 8:15-9:15 PM


Session 1 By When? Developing the Time-Mind Set

Aug 1, Mon, 8:15-9:15 PM

Session 2 Designing the Rhythm of Your Conscious Calendar

Aug 3, Wed, 8:15-9:15 PM


Session 3 Cleaning Up: WhatsApp Hygiene, Email, Social Media

Aug 5, Fri, 8:15-9:15 PM


Session 4 Creating Sacred Timelines & Putting Yourself On the Spot

Aug 8, Wed, 8:15-9:15 PM


Session 5 Asana: Transformational Time-Based To-Dos

Aug 10, Wed, 8:15-9:15 PM


Session 6 Designing Your Calendar with Deep Work Sprints

Aug 12, Fri, 8:15-9:15 PM

🌻 Sign Up Now if You Are
Aspiring for an Integral Transformation


Learn how to use calendars for integral transformation. Become aware of how they are presently using their time and its deeper dimension: the multiple personalities and parts of being within.



Aspiring To Live Your Full Potential

Do you want to
🌷Take joyful small steps to master time
🌷Build the calendar bottoms-up
🌷Create a powerful yet practical to-do list and complete it on time
🌷 Find time to do delightful things that bring energy and a sense of abundance to your daily life
🌷 Tune into Timelessness through time.




Ready for an Immersive Adventure

The lab requires you to be an active learner, sharing photos & insights of your practices as well as participating in all our sharing circles.

Evolve. Action. Community.
Learn to Evolve by Practicing Together as a Community
Learning is better with Community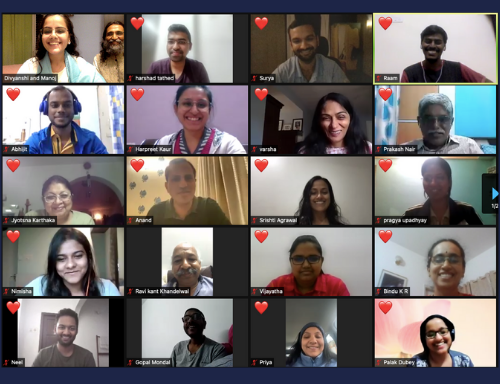 🌻 Power of the Collective

Coming together with a common aspiration for a practice uplifts the individual's energy and motivation. Come, let us grow through the power of the sangha.

🌻 Learning from Each Other

Learning as a collective helps in learning from each other, inspire each other, as well as collectively joyfully progress in our practice.

Learning Tools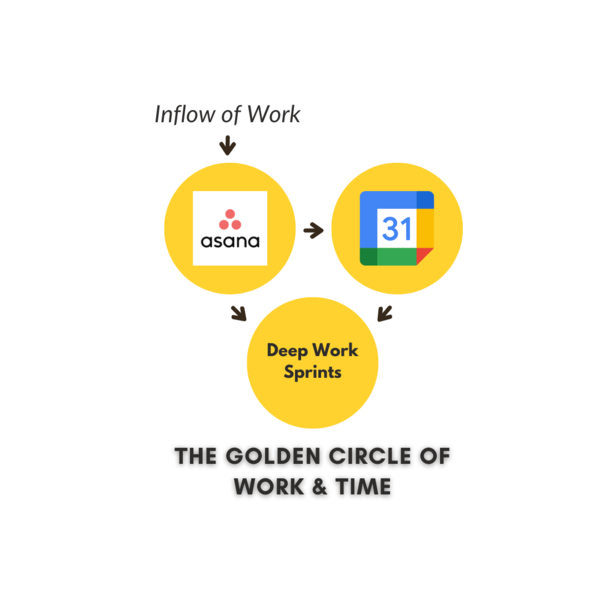 📅 Google Calendar and Asana

We will be learning the Google Calendar App to use it wisely for efficiency as well as effective manifestation of our deeper essence in life. We will be learning the project management tool 'Asana' to use it to manage meeting agendas, shopping list, do long-term planning, plan one's day and what not!

✍️ Conscious Daily Planning and Task of the days

Everyday we will plan our daily schedule consciously and share it with the collective through whatsapp. Everyday, we will also be doing a simple yet powerful task of the day which will help us to learn conscious calendar step by step joyfully.

Want to Participate in Purnam Labs & Courses?
Stay updated on all our courses & opportunities
About Purnam
Purnam Centre for Integrality is a unit of Auroville Foundation, an Institution of Higher Education, Government of India, located in Auroville, which is a UNESCO supported international city in the making in Tamil Nadu, India, with the aim of realising human unity.
Raamkumar


Researcher, IIT Madras and Lab Facilitator


As I aspire to evolve, I realise that work and time are the foundation of one's life and evolution. My deepest aspiration to build 'Rhythm' lab is to find out my own Rhythm of life, flow with it gracefully to bring out my true potential and creativity, and also do it in a sangha with the collective aspiration.

When I started practicing conscious calendaring, it brought me deep awareness and experiences in organizing my work and time. Two small but highly impactful habits that became a part of my life through conscious calendaring practices are using Asana app to schedule my work and planning my day the previous night. Both these habits increased my productivity by keeping my mind always clear of the schedule of the day and helped in bringing in more concentration on the work at the moment.


Smrati Humar


Purnam Core Facilitator


By profession, I am a software engineer. During the Swadharma program with Purnam, I found that my soul calling is to bring health and joy to the world. Recently I facilitated a practice lab called Dinacharya: Align your rhythm with nature's rhythm through living an ayurvedic lifestyle. While holding space for 30 participants, I experienced the rhythm and beauty that time holds. Mastery over time can bring a deep harmony and connect us to deeper truth. Using technology in the right way can help us to have a clear, peaceful mind, and make us more focused, open, and receptive. Consciously holding time can bring harmony to different parts of being. It can manifest beauty to work. If you too wish to expand time and joyfully do more work that brings your soul alive, come join us in this beautiful collective journey!

Divyanshi Chugh


Journey Guide


Divyanshi Chugh was studying Social Policy at University of Oxford, when she decided to come to Pondicherry. Through an year of intense inner churning at Oxford, Divyanshi decided to forgo the prospect of pursuing further studies from Cambridge and instead came to India to dive into Indian spiritual wisdom. She studied Integral Yoga Psychology from the works of The Mother and Sri Aurobindo from Indian Psychology Institute. The course in Pondicherry was a deeply transformative journey for her. However, after the course, she felt like she was sitting on a goldmine but did not know how to apply it in the world. In 2016, searching for how one can apply integral knowledge in life, in a way that transforms oneself as well as the collective, she came to Auroville. Today, she is seeking to apply her learnings in Auroville, through building and facilitating higher educational learning programmes & projects, founded in integral yoga psychology.
🌻 Time presents itself to human effort as an enemy or a
friend, as a resistance, a medium or an instrument. But always
it is really the instrument of the soul. -
Sri Aurobindo 🌻
Conscious Calendar is the most effective and practical lab on building a positive relationship with time, that I have come across. This lab comprehensively covered our relationship with time, specifically taking our energy into account.

Most courses and books cover time management from the space of reasoning and logic but this lab has the component of one's aspiration and energies.

I really loved how it started with decluttering to create an openness in physical and consequently mental space. Also inclusion of interstices to rest, relax, assimilate and even scroll through mobile was very impactful and helped in keeping the schedule light. The additional components of doing with community in a non judgemental supportive space and being held by a loving facilitator, it provided a nurturing ground to grow.

When I heard about time lab, I knew I have to join it. Time lab not only provided you with the tools of time management but works on your belief systems related to time and work. Prioritizing, planning your time aligned with your values was very transformative and deep. Google calendar has become a dear friend now. I would highly recommend time lab to everyone who is struggling with time management.
Frequently Asked Questions
It is important to attend all the sessions since the sessions will be educational and powerful work sessions under the expert guidance. The collective uplifting energy of the sangha during the live sessions and learning from each other's experiences is an important part of this journey. So, not to miss any live sessions.

In addition to the work sessions on Mon, Wed & Fri, everyday we will have a task of the day which will take around 20 minutes to do. However, the essence of the journey is to implement your conscious daily plan throughout the day, learn from the experience and fine tune your daily plans to align with your rhythm of time.

Basic knowledge of using smart phones and apps are sufficient. During the 21 days we will collectively learn how to use these two tools efficiently to simplify our work and planning.

If the withdrawal of participation from the course is confirmed one week before the beginning of the course, 100% contribution will be refunded. No refund will be possible later.

Get in Touch with Rhythm of Time Team
Get in Touch with your facilitator for any queries
-
Contact us
Purnam Practice Labs
Send us a message