Safe Space for Men:
Nourishing Emotions with Men's Sangha
Men go through a series of transformations emotionally as they grow older in life. Are you feeling burdened by your job with deadlines or changing roles? Pulled down by relationships with your wife, your parents, your near & dear ones and expectations of people around you? Let us come together to understand our vulnerabilities and emotional needs as a Sangha. We will work towards revitalizing our aspirations in a safe space for men.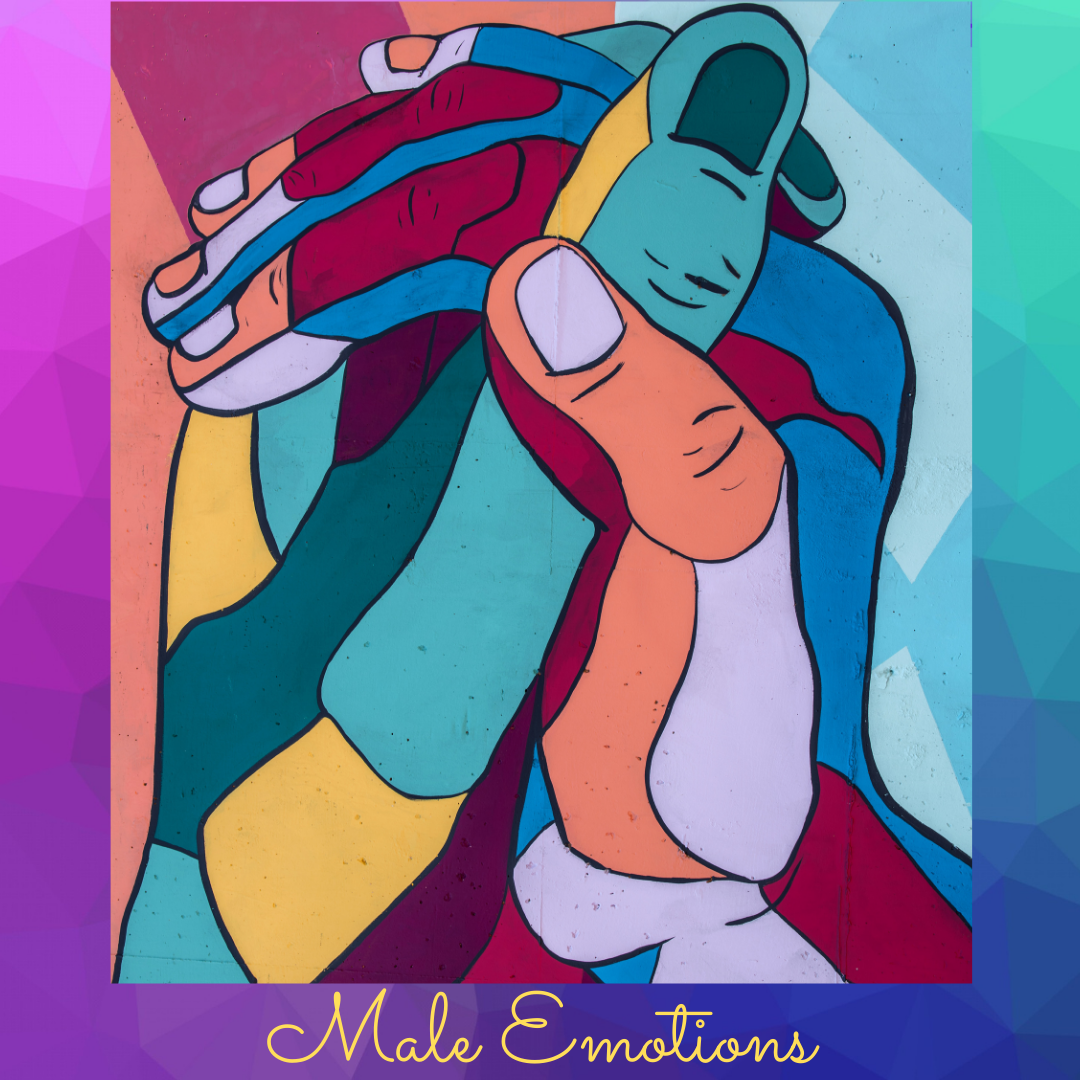 A 3 Week Online Practice Lab to Reinvent Your Emotional Self

A journey to explore the different dimensions of emotions and vulnerabilities in men. Share your experiences and build a community of growth in a sacred space held for men. Renew your new passions and re-invent yourself.

Duration

8 Jan - 30 Jan

Sharing circle

Saturday & Sunday, 8-9 PM IST

Weekly Commitment, 30 Minutes of Watching & 30 Minutes for Task of the Week.

60 minutes
Join the Male Emotions Journey
The Practice Lab is offered freely as a gift.
Timeline
Week 1 Orientation - Introduction, Meet & Greet

8 - 9 PM IST, Saturday, 18/12/2021

Week 1 Session by Manoj Pavitran on Inner Child

8 -9 PM, Sunday, 19/12/2021

Week 1 Share Resources and Collective Tasks

20/12/2021 - 24/12/2021


Week 2 Sharing circle and Recount Your Journey of Week 1

8 - 9 PM IST, Saturday, 25/12/2021


Week 2 Session by Manoj Pavitran on Inner Guide

8 -9 PM, Sunday, 26/12/2021


Week 2 Share Resources and Collective Tasks

27/12/2021 - 31/12/2021

Week 3 Sharing circle and Recount Your Journey of Week 2

8 -9 PM, Saturday, 01/01/2022


Week 3 Session by Manoj Pavitran on Writing to the Psychic in the Other Person

8 -9 PM, Sunday, 02/01/2022

Week 3 Share Resources and Collective Tasks

03/01/2022 - 7/01/2022

8 -9 PM, Saturday, 8/01/2022
Sign Up Now if You Are
Are you facing a burden of emotional growth in a professional environment?


Looking to have an equanimous environment?
Looking to share your emotional vulnerabilities?


Are you facing a burden of emotional growth?


Looking for emotional growth as an individual, yearning to share your emotional needs?


The nourishing journey of growth


This is a community-led lab where we meet people from all walks of life, sharing expert talks by Dr. Brené Brown and reading content by Dr. Alok Pandey and practice of the week.

Evolve. Action. Community.
Learn to Evolve by Practicing Together as a Community
Learning is better with Community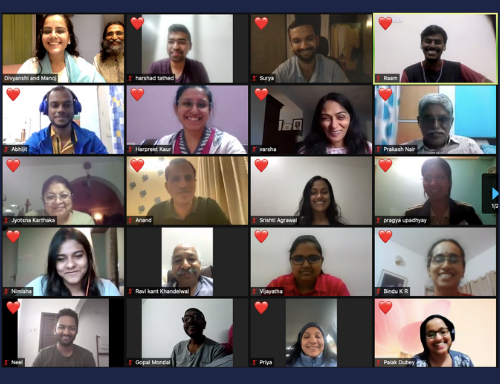 Sharing Circle

A weekly sharing circle, a sacred sharing and listening space to learn deeply from each other, inspire each other, as well as collectively joyfully progress in our practice.

Sangha Calls
Know like-hearted seekers on the path through a weekly sangha call.
Learning by doing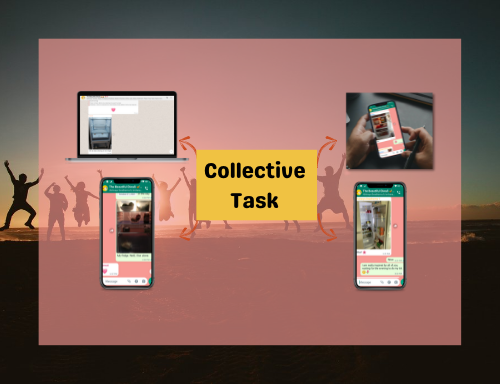 Practice of the Week

Receive a very simple task of the week with a boost of motivation from the community, and keep taking small steps towards your goal.
Quote of the Day
Receive an inspirational quote of the day from the works of Sri Aurobindo & The Mother. Access the mantric power of the quote through the mantric reading method.
Want to Participate in Purnam Labs & Courses?
Stay updated on all our courses & opportunities
About Purnam
Purnam Centre for Integrality is a unit of Auroville Foundation, an Institution of Higher Education, Government of India, located in Auroville, which is a UNESCO supported international city in the making in Tamil Nadu, India, with the aim of realising human unity.
Phani Turlapati, Your Facilitator for the Male Emotions Lab


Engineer, Husband, Son, Brother


Phani is a Software Engineer in a Corporate company who works passionately to transform customer needs into reality over the Cloud Platform. He received his Masters from the University of Maryland in Information Systems and is passionate about transforming himself both professionally and emotionally to function like a well-oiled cog in the game of life.
You are Going Through Everything Your Elder Generation Went Through, Just in a Milder Version.
It is in the process of embracing our imperfections that we find our true gifts: Courage, Compassion and Connection.

The heart is the centre of the emotional being and the emotions are vital movements. When the heart is purified, the vital emotions change into psychic feelings or else psychicised vital movements.

Frequently Asked Questions
It is beneficial to attend all live sessions, but if you can't make it we will have a video recording of the session.

If it doesn't suit you, then there are multiple other sessions to choose from and in the future, we'll plan to have sessions in other timezones as well.

A minimum of 3-4 hours/week. 2 hours of live sessions (sharing circle & journaling-based expert session with Manoj Pavithran), 30 minutes to 1 hour of reading/watching resources and lastly 1-2 hours of individual practice of the task of the day. Practice sessions and live sessions are not designed to be very intensive, but if taken seriously will benefit you and the Sangha. The more time commitment and participation you give with sincerity, the more impactful will the journey be for you.

Get in Touch with Male Emotions Team
Get in Touch with your facilitator for any queries
-
Contact us
Purnam Practice Labs
Send us a message