Quarantine Your Distractions with
Dharana - The Power of Concentration
Are you yearning to stay calm, relaxed and think with clarity during stressful situations? Concentration is the key to unlock your potential.
Gather the strings of your consciousness to get more time in a day to accomplish more. Use the power of Sangha to practice techniques to stay focused.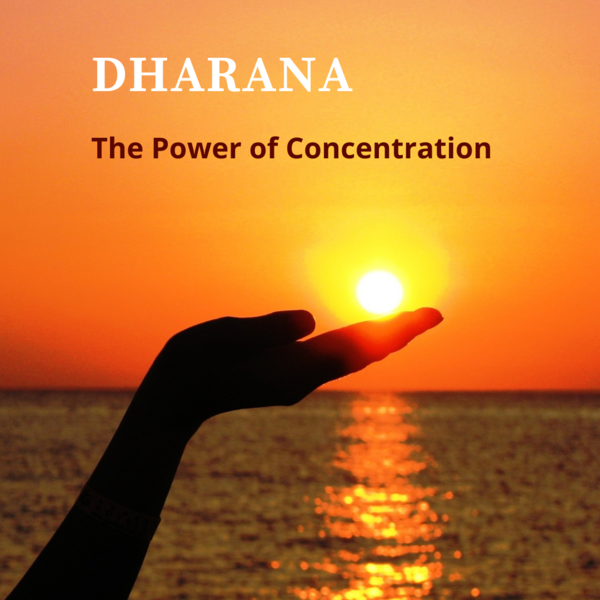 A 4 Week Online Practice Lab to Improve Your Focus and Concentration
During this course, you will follow the technique of Traatak a traditional practice, to develop your concentration. In this practice, first, you will fix your concentration on a flame and then as you progress you will concentrate on the inner flame. Then, you will gradually focus on the inner flame while engaged in activities followed by concentration in every activity that you do.
Every Monday, we will have a guest session with Manoj Pavithran & we'll progressively build on the practice for the rest of the week. With more & more practice, you could literally do in 10 mins what would otherwise take an hour, being efficient in all that you do.
Duration

20 Dec - 14 Jan

Daily Practice Sessions

All Mondays

6:30 - 7:00 AM




Tuesday-Friday

6:30 - 6:45 AM

15 mins for collective practice sessions & 15 mins for sharing

30 minutes
Join the Intensive Practice of Dharana - The Power of Concentration
The Practice Lab is offered freely as a gift.
Regular Concentration Practice

6:30 - 7:00 AM IST Mon 6:30 - 6:45 AM IST Tue - Fri

Week 1 Traatak: Concentration on the Flame

18th Dec, 2021 - 24th Dec, 2021

Week 2 Traatak: Concentration on the Inner Flame

27th Dec, 2021 - 31st Dec, 2021

Week 3 Concentration on the Inner Flame While Engaged in Activities

3rd Jan, 2021 - 7th Jan, 2022

Week 4 Concentration in Routine Activities

10th Jan, 2022 - 14th Jan, 2022
Sign Up Now if You Are
Someone who has a problem focusing on one thing at a time...

Mind is wavering & unsteady

Trying to multitask & not able to complete anything tangible

Gets Anxious & lacks focus during stressful situations at work




Aspiring to build focus & be efficient...

Yearning to get more clarity in life by staying focused

Ability to stay calm, relaxed and think clearly during stressful situations

Get more time in a day to do more stuff in a relaxed state of mind




Aspiring for the discovery of your inner being

Through this journey, we will be concentrating on our inner flame, the sacred center, and accessing its power to bring concentration in our everyday lives. If this resonates with you, join in!
Evolve. Action. Community.
Learn to Evolve by Practicing Together as a Community
Learning is Better with Community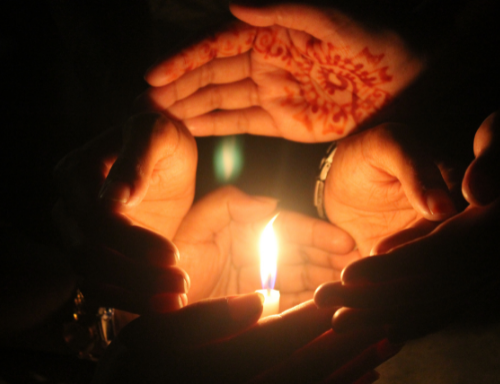 Daily Practice Sessions
Gather together everyday to practice techniques with a community of practitioners.
Sharing on the WhatsApp Group
A daily sharing circle, a sacred sharing and listening space to learn deeply from each other, inspire each other, as well as collectively joyfully progress in our practice
Learning by Doing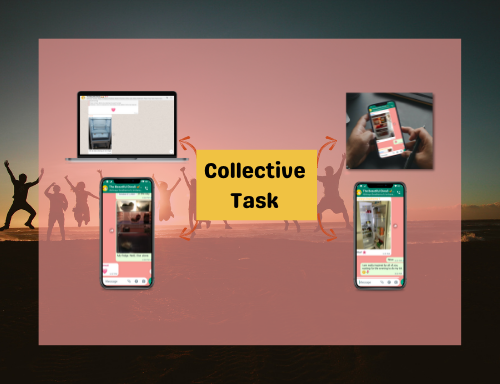 Micro-Daily Tasks around Theme of the Week to Help You Concentrate Throughout the Day
Receive a very simple task of the day/week such as concentration while eating, while climbing stairs, while keeping money in your wallet etc. with a boost of motivation from the community, and keep taking small steps towards your goal of staying focused.
Quote of the Day
Receive an inspirational quote of the day from the works of Sri Aurobindo & The Mother. Access the mantric power of the quote through the mantric reading method.
About Purnam
Purnam Centre for Integrality is a unit of Auroville Foundation, an Institution of Higher Education, Government of India and a UNESCO supported international city in the making in Tamil Nadu, India, with the aim of realising human unity. Purnam creates integral, innovative and transformative learning courses and communities, in light of the ground-breaking vision and works of radical evolutionaries, Sri Aurobindo and The Mother.
Dhivya Anand, Your Facilitator for "Dharana Practice Lab"

HR Professional and Sadhak of Integral Yoga

I am a Human Resource professional working for a US based consulting firm & mother of 2 teenage boys. I am passionate about making new friends, sharing ideas and building strong relationships. I always look for opportunities to help people & consider them as a gift from the divine to progress.




Amidst the myriad of responsibilities I sometimes find it very challenging to focus and also feel that I don't have enough time leading to multitasking without achieving tangible outcomes.




While I understand that a lot can be accomplished through focus unless one practices it consciously, it might be difficult to manifest. If you feel that you too have problems just like I do, then the key solution is to increase the power of concentration through consistent practice.




In this practice lab, you will be practicing & sharing your experience with like-minded seekers enabling you to stay with the practice and draw energy from the power of community. You can succeed in doing things even better and more quickly by the power of concentration & power of the group.
Without concentration one cannot achieve anything. - The Mother
Concentration means gathering of all the scattered movements of consciousness into a single point, place, object, thought, idea, condition, state or movement



One may gather together one portion of one's being or consciousness or one may gather together the whole of one's consciousness or even fragments of it, that is, the concentration may be partial, total or integral, and in each case the result will be different.



Frequently Asked Questions
Concentration lab is a series of daily practice sessions, the more one practices the more one becomes better at concentration. It's an active course with a "high" outcome at the end of it. Missing out on live sessions will not create the impact or the shift you are looking for in your life.
The idea is to start early & begin your day with this practice for 15 mins and keep aside another 15 mins towards sharing and gaining from the community. So, 30 mins a day would be the time commitment. Every Monday we will have a guest session with Manoj Pavithran which will extend from 6:30 AM -7:00 AM & hence you can plan accordingly for the Monday sessions.
All practice sessions are online and can be taken from anywhere. Ensure you are in a quiet place with a good internet connection. Timings for all sessions are at the beginning of the day such that it would not clash with any major plans of your day. Plan your day accordingly and remember, the objective of this course is to help you do more with less so there is no better time to start practicing.
If you sincerely participate in all the daily practice sessions and sharing circles, you will gain the most out of the course.
Yes, before 20th Dec, 2021 you will be the pre-oriented into this practice lab through a WhatsApp group that we will be creating for all participants & through that we will brief you on the 4 week journey.
Want to Participate in Purnam Labs & Courses?
Sign Up for Our Newsletter
Get in Touch with Dharana Team
Get in Touch with your facilitator for any queries
-
Contact us
Purnam Practice Labs
Send us a message